MANDATE OF INSPECTORATE OF ELECTRICITY
Functions and Duties:
a.    Dispute resolution between Electricity Consumers and Distribution Companies (PESCO/TESCO) regarding assessments in electricity bills against defective meters etc. and over-billing, tariff collection, etc.
b.   Resolution of disputes in other connected matters like overloaded feeders etc.
c.  Regulation of Electrical Works both in Public and Private sectors.
d.  Assurance of Public Safety against Electricity
e.   Issuance of licenses to Electrical Contractors
f.  Issuance of Competency Certificates to Electrical Supervisors attached with Electrical Contractors
g.  Generation of revenue from services rendered in assurance of Electric Safety, quality and regulation of Electrical Contractors and supervisors, monitoring of Electricity Duty collection by Distribution Companies (PESCO/TESCO) from Electricity Consumers
h.    Collection of Electricity Duty on consumption of Energy from self-Generation
i.    Appellate forum for electricity consumers in cases of disputes over Electricity Duty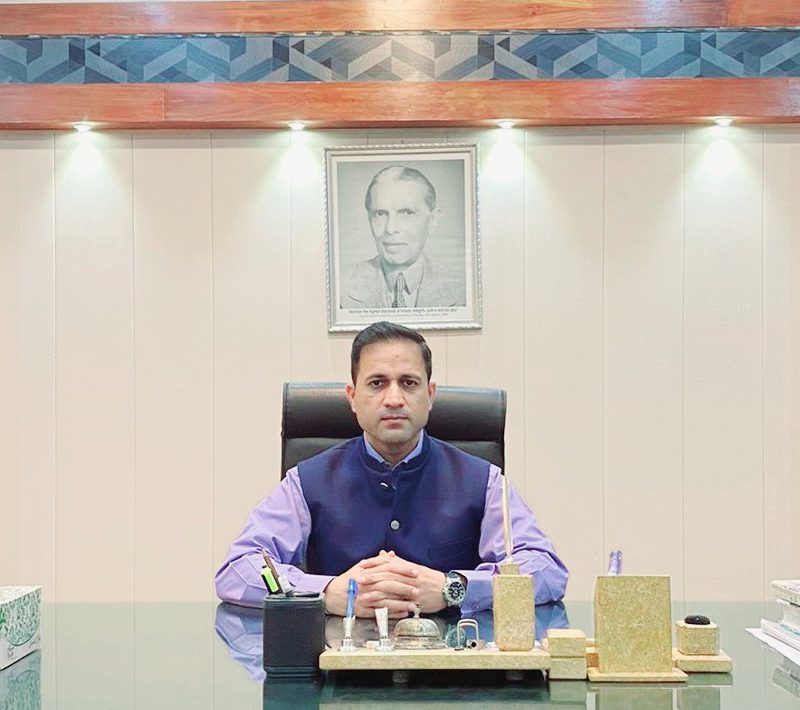 Message from the Provincial Officer (Inspections)- Engr. Ihsan Ullah
Inspectorate of Electricity strives for efficient and effective public service delivery in respect of electricity as mandated under the law, rules and regulations thereby utilizing modern day technologies compounded with physical endeavors.
I believe that achievement of desired output comes through efficient, effective and due role from all the stakeholders pertaining to a matter. In like manner, the electricity regulatory model as envisaged under the laws, rules and regulations may be best utilized through efficient, effective and due participation of all the stakeholders together to achieve desired output and protect rights of each stakeholder as mandated under the relevant laws.
I look forward to all the electricity consumers and Distribution Companies (DISCOs) of playing their respective role in compliance with the electricity laws, rules and regulations to safeguard right of protection and ensure trust, reliability, safety and confidence in law.
May you all be  blessed.